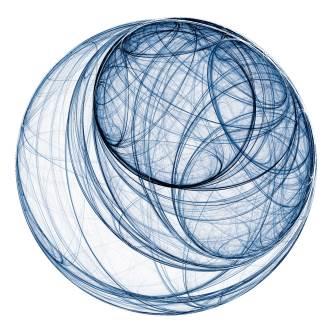 THE EDINBURGH BUSINESS SCHOOL MBA IS TRULLY INTERNATIONAL.
IT IS OFFERED IN 160 COUNTRIES AROUND THE WORLD
EUROPE, NORTH AND CENTRAL AMERICA, MIDDLE EAST,
ASIA, AFRICA, AUSTRALASIA
IT CURRENTLY (FEBRUARY 2017) HAS OVER 15,500 STUDENTS
ALL WORKING PROFESSIONALS AND EXECUTIVES.
Heriot Watt University in cooperation with iCon, offers its high quality, innovative flexible blended learning programmes in Romania!
The programmes are available in a flexible form, allowing students to gain a top degree in their chosen field, in a variety of forms and a flexible duration to fit around their professional and personal life.
Degrees are awarded from the University and study support is provided though iCon. Click here to contact an iCon representative and receive professional advice and answers to any questions you may have!
Extraordinary Advantages
Total Flexibility and Adaptability
Study from anywhere you are (at home, at work, on vacation) and move wherever you like
You can study online through distance learning or interchangeably on campus in Edinburgh, Dubai or Malaysia
Begin your studies any time you wish and progress at your own pace
Choose amongst many, the module you prefer when it accommodates you
Attend lectures if and when you want and get online tuition and videos of the presentations / lectures
Choose amongst 4 exam periods, to sit examinations when you feel ready
Sit your examinations locally in Romania or in any of the 530 examination centres across the world
Get your desired degree as fast as in 18 months or as slow as in 7 years
Highest Quality of HWU
One of the oldest (1821) but also most modern Universities
A leading British University accredited by Royal Charter
The Scottish University of the Year 2011-2012 and 2012-2013
4th in UK in Business, Management & Marketing (Guardian, 2015) among 113 Universities
4th in UK in the Construction Sector (Guardian, 2015)
Professional Value of the EBS MBA
Syllabus and content of courses renewed every 3 years
Offers market oriented studies for a successful carrier
MBA holders are highly sought after by professionals
200 of the best multinationals employ EBS MBAs (Fortune 500)
International Impact
Offers studies in 5 modern campuses around the world
EBS MBA Books and exams offered in English, Arabic, Chinese, and Spanish
Easy access at one of the 530 examination Centres Internationally
The most popular in the world (Financial Times, 2013), around 15.500 active students and over 20.500 Alumni / graduates (MBA & MSc) in 166 countries. We are Global, we are local.
Affordable Studies and Flexible fee structures
No need to travel to the UK for studies
MBA fees up to 64% lower than on campus
Pay only as you progress