Master of Science (MSc) in Real Estate Management & Development in Bulgaria
General
The postgraduate programme of the British Heriot Watt University (Edinburgh) is addressed to real estate professionals and graduates who are interested to pursue career in the relevant field. The programme is accredited by RICS providing graduates the opportunity not only to achieve academic and scientific knowledge of the topic but also attain the appropriate professional qualifications.
The programmes now available in Bulgaria are offered in a variety of forms Flexible Distance Learning and Online with full support.
All programmes are offered via distance learning and students do not need to travel to Edinburgh. iCon offers full academic and administrative support to students resident in Bulgaria.
Students receive live tuition via our online systemreceive the links to videotaped tutorials. All iCon tutors are approved by the University to provide tutorial and pastoral support to its students. All exams can take place in Bulgaria.
There are two intakes per year and students can start in September and January.
Modules
The programme consists of 8 courses and a dissertation:
Real Estate Development

Construction Technology

Urban Economy and Property Markets

Real Estate Investment Analysis

Real Estate Appraisal and Valuation 1

Real Estate Appraisal and Valuation 2

Real Estate Management and Sustainability

Spatial Planning

Research Dissertation
Academic and Professional Recognition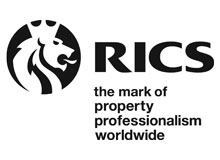 Through the University's partnership with the Royal Institution of Chartered Surveyors (RICS), the MSc programmes supported by iCon is fully accredited by the RICS. This demonstrates that the programme meets the quality principles of the RICS and provides graduate entry to the profession for students studying at iCon who successfully complete the programme, with all the associated career benefits this provides.

The quality principles demonstrated by RICS accredited programmes & the benefits of RICS membership can be found at the RICS website: www.rics.org
Fees & Provisions
Fees are paid to the University in installments. These include all support, books, notes, case studies, exam fees, use of the University Library and online system.
Application & Information

Required Documents:
Degree certificate

CV

One reference letter

Completed application form
For more information about the programme and the appication procedure, please contact us by at: This email address is being protected from spambots. You need JavaScript enabled to view it.